People voted you for Ram Temple, not triple talaq law: Togadia to PM
February 09, 2018 23:53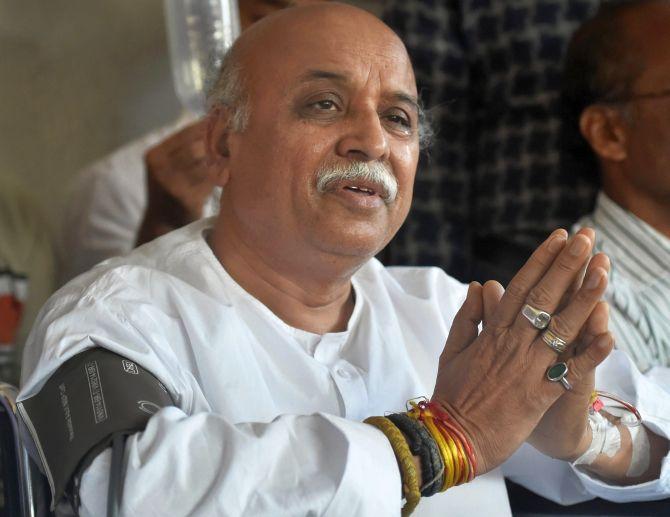 In a veiled attack on Prime Minister Narendra Modi and the ruling BJP, VHP international working president Pravin Togadia said today that people voted the NDA to power for building Ram temple in Ayodhya, and not for making laws on triple talaq.
He also said the government should pass a legislation to pave the way for construction of the temple.
"People have voted you to power not for making laws on triple talaq, but for the construction of Ram mandir in Ayodhya," Togadia told reporters.
Togadia, who is on a two-day tour of Aurangabad and Parbhani, arrived in the city last evening.
"A law should be passed for the construction of Ram temple, so that it is built soon. Whether to make a law on triple talaq or not is up to the government, but they should make a law for Ram temple," he added.
"We have faith in the judiciary, but since the temple has not been built, a law should be passed in this regard so that it can be constructed without the mosque adjacent to it," he said.
« Back to LIVE
TOP STORIES