Modi suggests 'lunch pe charcha' to popularise budget
February 09, 2018 18:14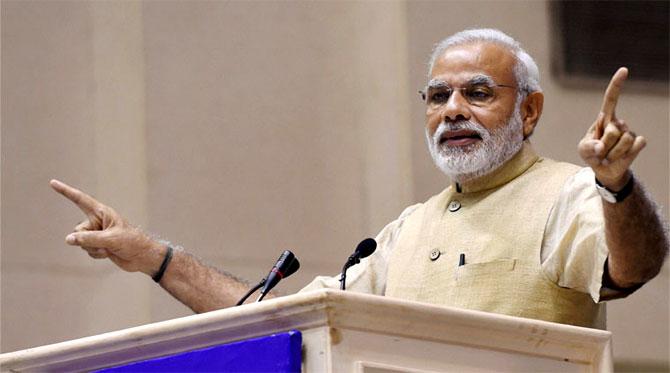 After the chai pe charcha campaign during the 2014 Lok Sabha polls, Prime Minister Narendra Modi on Friday asked his party MPs to hold lunch pe charcha to spread the good points of the Union Budget 2018-19 among the people.
The PMs suggestion came at a BJP parliamentary party meeting where party chief Amit Shah described Congress president Rahul Gandhis behaviour as undemocratic and suggested ways to counter his criticism of the Rafale fighter deal.
Sources present at the meeting said the PM described the Union budget as positive for the middle class and farmers and asked them to discuss its benefits among the masses.
Intervening in Shahs speech, Modi described how he held discussions with party cadres in his parliamentary constituency Varanasi over lunch by bringing his own tiffin.
The sources said Modi asked the MPs to hold such lunch pe charcha by bringing their own tiffin in every assembly segment of their constituency during the Budget Session break.
« Back to LIVE
TOP STORIES