Hurt by rumours, nothing offensive in 'Manikarnika': Kangana
February 08, 2018 18:30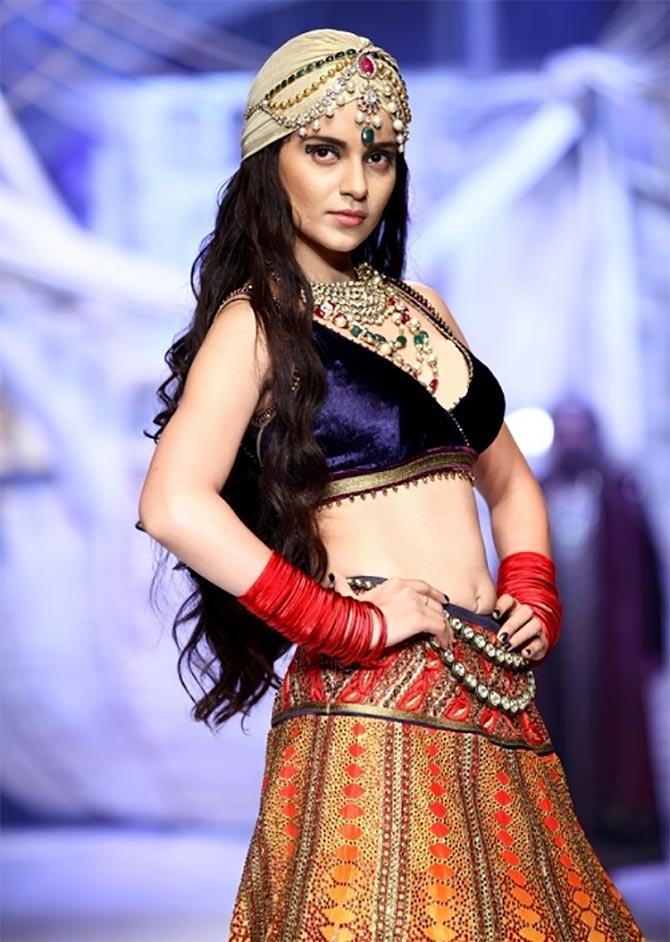 Actor Kangana Ranaut today dismissed rumours that there was a romantic sequence involving Rani Laxmibai in her film Manikarnika, saying those spreading such stories are actually defaming the queen.
Brahmin group Sarv Brahmin Mahasabha from Rajasthan has raised objection over the film, alleging it features a romantic scene between Rani Laxmibai and a British East India company agent.
Kangana said the crew is hurt by such allegations.
"It is very lowly to even think like that about Rani Laxmibai. We cannot even think like that, the kind of things they are saying. What they are saying is actually defaming. There is nothing like that. It is idle talk and I don't know why it is being said," the actor told reporters.
Kangana said the film has been written by K V Vijayendra Prasad, who also penned Baahubali.
"We are hurt and upset. The writer of the film, Vijayendra Prasad has named his daughter Manikarnika. We are hurt that such things are being said about Rani Laxmibai," she added.
The objections against the film come close on the heels a similar controversy involving Sanjay Leela Bhansali's Padmaavat, which a faced protests by Rajput groups.
Now, Sarv Brahmin Mahasabha has raised concerns over Manikarnika.
The Mahasabha's president met with Rajasthan Governor Kalyan Singh, yesterday demanding that the filmmaker be directed to give an affidavit that there is no such scene in the film. -- PTI
« Back to LIVE