Congress compromising on security: Jaitley on Rafale deal
February 08, 2018 18:53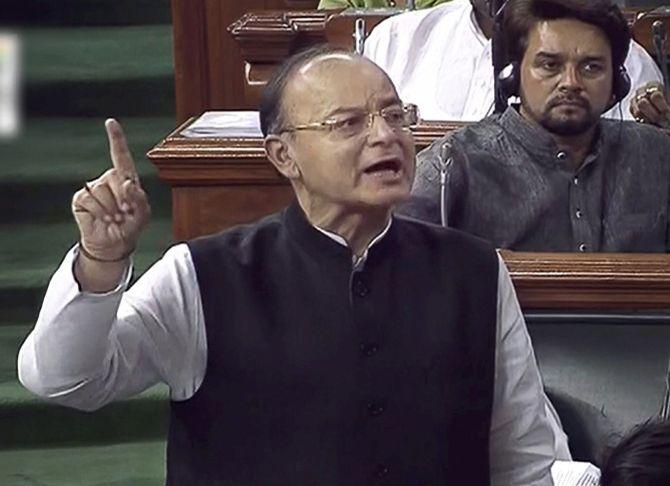 Finance Minister Arun Jaitley today said that corruption allegations over Rafale deal are manufactured.
Speaking in Lok Sabha, Jaitley said that the secrecy is an inherent part of any deal but the United Progressive Alliance's new strategy is to manufacture corruption charges.
"They're compromising national security by asking for details which should not be made public, by which I mean known to the enemy," Jaitley said.
« Back to LIVE