China changes tack on Maldives, wants facilitation of talks
February 08, 2018 21:37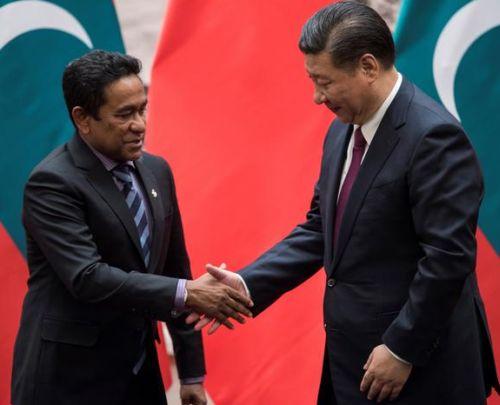 China today opposed UN mediation in the Maldives but toned down its opposition to foreign intervention, saying the international community can provide "support and convenience" for Maldivian parties to resolve the
political turmoil.
Ahead of a UN Security Council meeting today to discuss the situation in the Maldives after UN officials offered to facilitate all-party talks to resolve the crisis, Chinese foreign ministry spokesman Geng Shuang told media that China is for relevant parties in the island nation to hold
parleys.
Asked whether China is averse to UN mediation in the Maldives, Geng said "I made myself clear. The international community should respect the sovereignty and territorial integrity of Maldives and provide support and convenience for dialogue between the relevant parties and play a constructive role in this aspect".
China earlier opposed any international role saying that the crisis should be internally resolved by "relevant parties".
Geng's comments came as beleaguered Maldivian President Abdullah Yameen, who is under pressure from international community to lift emergency and release the arrested Supreme Court judges and leaders, dispatched Maldivian Minister for Economic Development Mohamed Saeed as a special envoy to China to seek its support.
« Back to LIVE
TOP STORIES