Ayodhya case: SC wants documents translated by March 14
February 08, 2018 15:22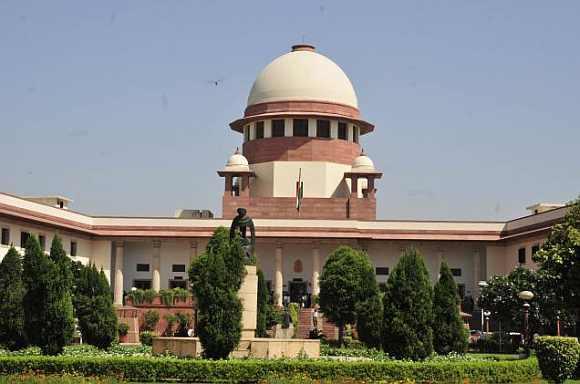 The three-judge bench of the Supreme Court hearing the Babri Masjid-Ram
Janmabhoomi dispute to file in two weeks after the English translation
of documents is exhibited by them. The court also asks parties to provide in the Allahabad High Court translated copies of excerpts of certain vernacular books which have been relied upon by them. "We are not rejecting at the moment the plea of certain individuals seeking to intervene in the case:," the court said.

The SC also directed its Registry to provide copies of video cassettes, which were part of HC records, to parties on actual cost and fixes appeals for hearing on March 14.


The final hearings are on a bunch of 13 petitions over the 2.7 acre disputed Ayodhya site that is claimed by both Hindus and Muslims. The top court's bench headed by Chief Justice Dipak Misra had earlier signalled its intention to hold the last round of hearings soon, rejecting a suggestion by senior lawyer and Congress leader Kapil Sibal to defer hearings till after the 2019 Lok Sabha elections.


That recommendation had landed Sibal, who was representing an individual in court, and the Congress in a major political row ahead of last year's elections in Gujarat.

« Back to LIVE