Talk with Pak only when theres peace at border: Akbar
August 26, 2018 10:36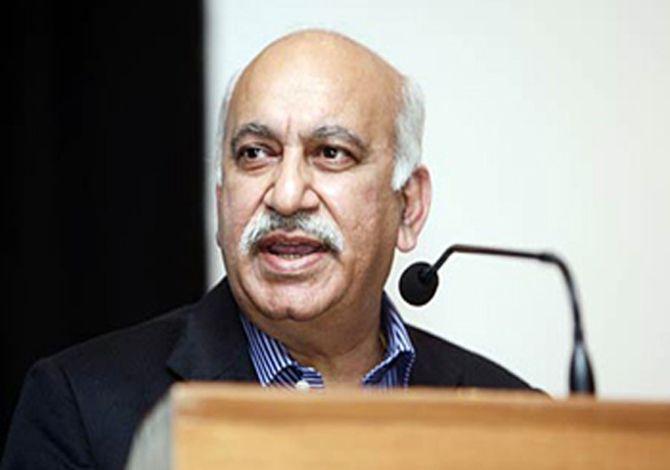 Minister of State for External Affairs M J Akbar said on Saturday India was ready to talk to 'all prime ministers' but asserted the country's prime minister could not be held hostage to terrorism.
He said talks with Pakistan were possible when there was peace.
"Our prime minister will never be held hostage to terrorism," Akbar said during a talk on 'India's Foreign Policy for 21st Century' at Mapusa near Panaji.
Pakistan should learn from its 'great friend' China, with whom India has not 'exchanged a single bullet' in many years despite having differences, the minister added.
"Yes, we have differences with China, but our differences with China must not become disputes and disputes must not become confrontations and confrontations must not become conflicts," the minister said.
"It is some achievement that during perhaps years not a single bullet has been exchanged with China," he said.
"Those who wonder why our relationship with our western neighbour, Pakistan, does not improve....Pakistan is China's great friend. Pakistan should learn from China.
"If not a single bullet was exchanged (with Pakistan), then we would talk. I had said 'Aman ki bat hogi jab aman hoga' (there will be talk of peace when there is peace)," Akbar added.
"Our prime minister will never be held hostage to terrorism, he will not. Let there be an end to this continuing torrent of terrorism. And yes, we are ready to talk to anyone. We are ready to talk to all prime ministers," he said. -- PTI

« Back to LIVE
TOP STORIES