Senator, former presidential candidate John McCain dead
August 26, 2018 09:14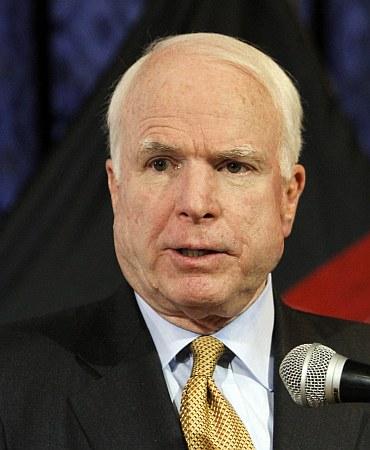 Republican Senator and former presidential candidate John McCain passed away on Saturday at the age of 81 after a prolonged illness.
The news was confirmed by the senator's daughter Meghan McCain, who penned an emotional post on her father's demise on Twitter, captioned 'I love you forever -- my beloved father @SenJohnMcCain'.
Last year, McCain was diagnosed with primary glioblastoma, a type of brain tumour, and was operated upon to remove a blood clot, in Phoenix, Arizona.
In April this year, the senator underwent surgery once again to treat an intestinal infection related to diverticulitis.
Considered a staunch critic of Donald Trump, McCain had called on the US President to cease his attacks on the American press, when he was undergoing treatment in his home state.
He also called the Trump administration's attitude towards the press 'inconsistent at best and hypocritical at worst', in an op-ed published in the Washington Post.
Following McCain's demise, the US President took to Twitter to extend condolences to the senator's family.
'My deepest sympathies and respect go out to the family of Senator John McCain. Our hearts and prayers are with you!' Trump tweeted. -- ANI

« Back to LIVE
TOP STORIES