MEA refuses to share details on extradition request of Zakir Naik to Malaysia
August 26, 2018 15:18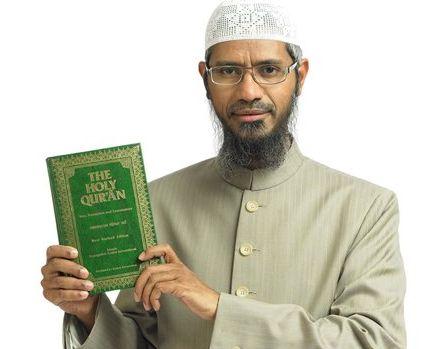 The ministry of external affairs has refused to share details of request to Malaysia seeking extradition of controversial Islamic preacher Zakir Naik, being probed in India for alleged terror charges, citing RTI clauses that bars disclosure of information received in confidence from foreign government, among others.
In response to an RTI application filed by this PTI correspondent, the ministry said there are 160 extradition requests from India pending with various foreign countries.
To a query seeking details of extradition request made by India and response received from Malaysia, it said "the information cannot be provided pursuant to Section 8 (1) (a) (f) and (h) of the Right to Information Act, 2005."
The Section (h) bars disclosure of information which would impede the process of investigation or apprehension or prosecution of offenders.
As per Section (f) of the transparency law, "information received in confidence from foreign government" cannot be disclosed.
The Section 8 (1) (a) bars "information, disclosure of which would prejudicially affect the sovereignty and integrity of India, the security, strategic, scientific or economic interests of the state, relation with foreign state or lead to incitement of an offence".
The MEA was asked to provide copy of letter or request made to Malaysia seeking extradition of Naik and also the copy of any communication response from that government.
Naik, who left India in July, 2016, is wanted for alleged terror and money laundering charges.
MEA spokesperson Raveesh Kumar had last month said that India's request to Malaysia to extradite Naik was under active consideration of that country.
India has an extradition treaty with Malaysia.
In January, the MEA made a formal request to Malaysia to deport Naik.
Naik, who is in Malaysia, in a statement published in Malaysian newspapers in July, had thanked Malaysia's Prime Minister Mahathir Mohamad for examining his case from an "unbiased perspective".
Mahathir, who had met the radical Indian cleric last month, has made it clear that his government will not easily give in to India's demand to deport Naik. -- PTI
« Back to LIVE
TOP STORIES