Kerala floods due to cow slaughtering in open: BJP MLA
August 26, 2018 19:14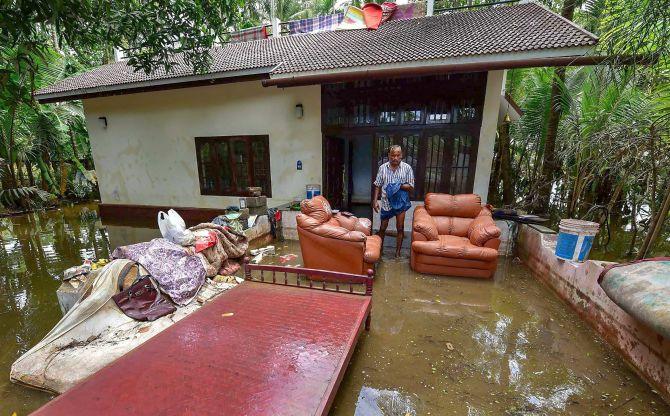 Known for making controversial remarks, Vijayapura's Bharatiya Janata Party MLA Basanagouda Patil Yatnal has kicked up a fresh row by saying the devastating floods in Kerala occurred because of slaughtering of cows in the open.
"In Kerala, people openly slaughter cows. What happened? Within a year, a situation like this (flood) arose. Whoever hurts the Hindu religious beliefs will face such consequences," he told reporters on the sidelines of a function at Vijayapura yesterday.
The BJP MLA was apparently referring to an incident in Kerala last year, where a group of men slaughtered a cow in the open, triggering a controversy.
Yatnal said Hindus had sentiments attached to cows and that nobody should hurt others' religious beliefs.
He added that if the BJP came to power in Karnataka, cow slaughter will be stopped.
Known for making controversial statements, the BJP MLA had last month said if he was the home minister, he would have the intellectuals shot dead as they worked for the human rights of terrorists and not the soldiers who laid down their lives to protect the country. -- PTI
« Back to LIVE
TOP STORIES