Don't have visions of becoming PM: Rahul
August 26, 2018 11:12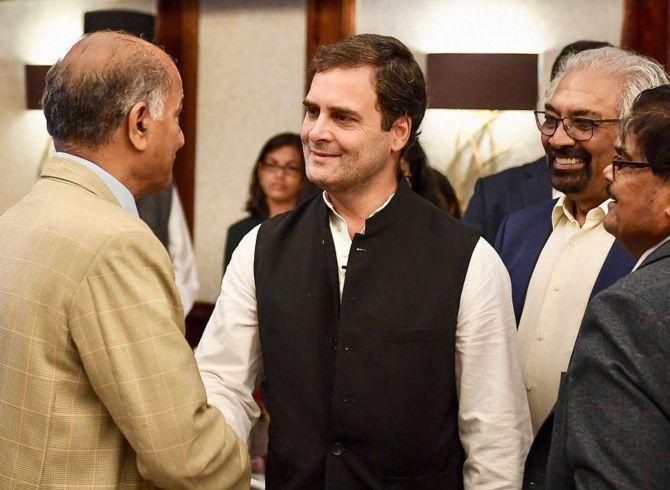 Congress president Rahul Gandhi on Saturday said that he does not have visions of becoming next prime minister while adding that he only sees himself as the one who is 'fighting an ideological battle'.
Gandhi's reply came after he was asked about his vision of becoming next prime minister during an interaction with the Indian Journalists' Association in London.
"I don't have these visions. I view myself as fighting an ideological battle and this change has come in me after 2014. I realised that there's a risk to Indian state, to Indian way of doing things and I'm defending that. I just get up in morning think of how do I defend the Indian institutional structure and how do I make sure that the country I love works together," he added.
Interestingly, in May this year, Gandhi had asserted that he was ready to become prime minister if the Congress emerges as the single largest party in the 2019 general elections. -- ANI
« Back to LIVE
TOP STORIES