Venomous snakes greet Keralites returning to homes
August 22, 2018 08:38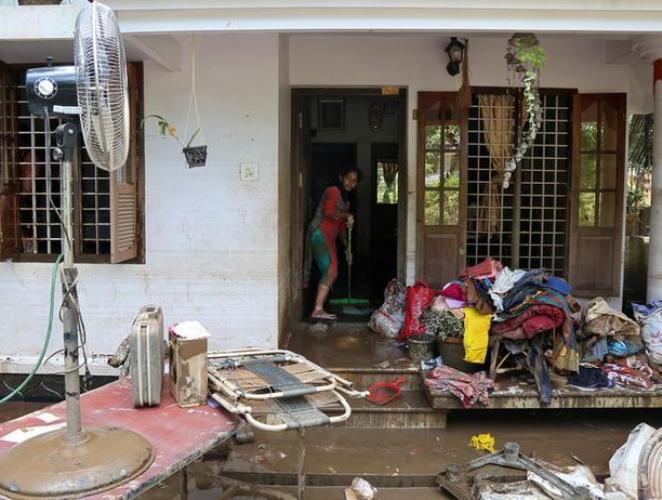 People displaced by the floods in Kerala are returning home to the frightening sight of venomous cobras and Russell's vipers slithering around in their bathrooms or coiled inside cupboards and washbasins.
Incidents of snake bites have been reported from various parts of the state in the last five days.
Doctors at a private hospital in nearby Angamaly, for instance, have attended to 53 cases of snake bites from August 15 to August 20, authorities said.
A doctor at the Angamaly Little Flower Hospital said cobras, kraits and Russell's vipers found their way from the forests into abandoned houses.
"These reptiles have entered flooded homes and other structures. So those who step into their houses for cleaning after the floodwaters have receded should be very careful," the doctor said.
Heavy rains and floods over the past fortnight in Kerala have left 223 dead and forced over 10 lakh people out of their homes.
With rains easing and water receding in some areas, many people have started returning to their homes.
-- PTI
« Back to LIVE
TOP STORIES