Parrikar returns from US
August 22, 2018 20:39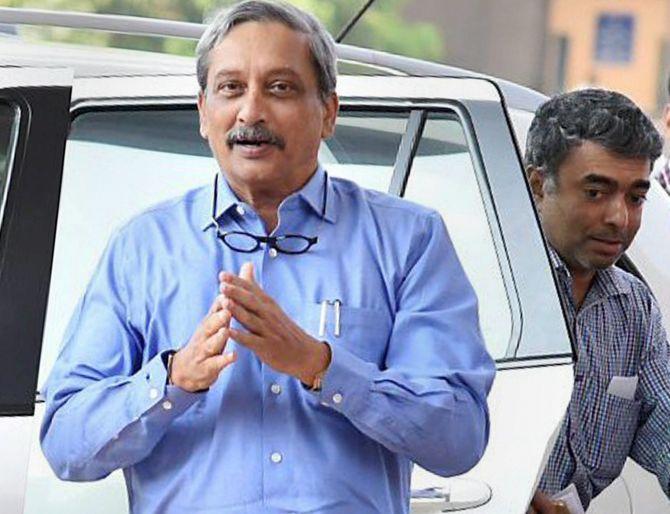 Goa Chief Minister Manohar Parrikar returned today from the United States where he had gone for a medical check-up.
Parrikar, who underwent three-month-long treatment for a pancreatic ailment at a hospital in the United States earlier, undertook another journey to that country on August 10 for a follow-up.
He landed at the Goa airport this evening by a regular flight and was seen walking out of the airport terminal.
As he came out, he was accompanied by Union AYUSH minister Shripad Naik and state Bharatiya Janata Party president Vinay Tendulkar.
BJP sources said that Naik and Tendulkar had landed a little earlier from Delhi, bringing with them two urns of ashes of former prime minister Atal Bihari Vajpayee for immersion in rivers in the state.
Parrikar, 62, had gone to the US for treatment in the first week of March, and returned in the last week of June.
After that he attended the monsoon session of the Goa Assembly before flying to the US again on August 10.
The urns of Vajpayee's ashes would be kept at the BJP headquarters in Panaji where party workers can pay their respects to the departed leader, BJP sources said.
Prime Minister Narendra Modi and senior BJP leaders handed urns containing Vajpayee's ashes to state BJP chiefs in Delhi earlier today.
Parrikar will immerse the ashes in the River Mandovi, while South Goa member of Parliament Narendra Sawaikar will immerse them in the River Zuari on August 24, BJP sources said. -- PTI
« Back to LIVE
TOP STORIES