Modi's Mitrogen? This is the chaiwalla who made biogas from gutter sludge
August 14, 2018 12:10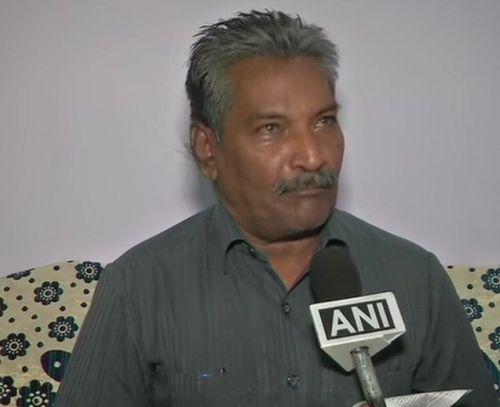 It was a speech that launched a million memes.


Prime Minister Narendra Modi's speech at the inauguration of World Biofuel Day on in New Delhi on 9 August left social media in splits.


In the speech, as an example of small-scale innovation, Modi said he read in a newspaper, the story of a tea-seller who makes tea using the biogas generated from an adjacent gutter as fuel.


Modi's soft corner for tea sellers is understandable, but the simplistic explanation of bio-gas fuel -- which has been dubbed 'Mitrogen' -- made the PM a target of jokes with social media comparisons with Albert Einstein.


"Kisi chotte se nagar mein, naale ke paas, koi chai ka thela lekar ke khada rehtha tha aur chai banakar ke bechta tha. Ussne ek chote se bartan ko ulta karke, ched karke ek pipe daal di. Aur jo gutter se gas nikalta tha, woh pipeline se uske chai ke thele mein le liya. Aur woh chai banane ke liye ussi gas ka upyog karke chai banata tha, the PM had said.


Congress president Rahul Gandhi had mocked the PM saying, "If you want gas, then generate gas from the gutter and make pakodas, he said.


However, Modi may just have the last laugh.


News agency ANI has in fact tweeted a series of posts on the man, who Modi was referring to in his speech.


The man's name is Shyam Rao Shirke, a mechanical contractor, who says he patented the production of bio-CNG from sewage sludge.

"I collected water from drains and made a mini 'collector' to collect water bubbles, used a drum to make a gas holder. When tested, the system was functional. I connected it to a gas stove and made tea.

Shrike said the Chhattisgarh Science & Technology institute gave him money to take it to the next level.
"I built and installed it in a nallah. In three days enough gas was collected. It was installed in a house where food was prepared for 4-5 months," Shirke said.


Scientists told him that his paper has been sent to higher authorities two years ago and he fortot about it till the reference in the PM's speech.

He said he has no financial assistance and people from the municipal corporation threw away the equipment saying it's a waste.


The Science and Technology institute asked him to lodge an FIR, but he says he was so disappointed with the manner in which he was treated, he did not do anything.
« Back to LIVE
TOP STORIES