CCTV grab of man accused of attacking Umar Khalid released
August 14, 2018 08:32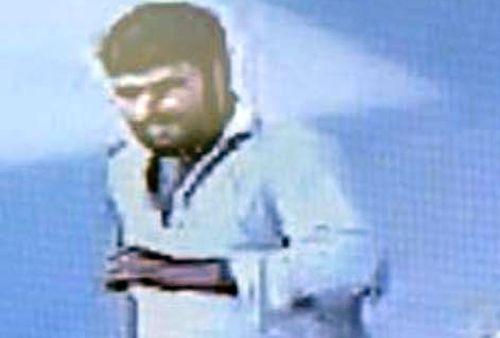 A picture of the suspect behind the shooting incident targeting Jawaharlal Nehru University student Umar Khalid has surfaced on social media. The picture, captured from a CCTV camera, was also shared on Twitter by news agency ANI.
The picture was extracted from the footage of CCTV installed at the Vittalbhai Patel Road in New Delhi.
The man had reportedly fired the shot in the air at the Constitution Club. In his statement to the police, Umar Khalid had on Monday said that the accused first pounced on him, and then pushed him as he fired in the air.
There was commotion at the spot after the shooting incident, following which the police took control of the situation. After discussing the sequence of events with Khalid, DCP Madhur Verma had said, Umar Khalid said that he was attacked. Somebody pounced on him and pushed, thereafter he tried to fire at Khalid but couldn't. According to Khalid, the attacker fired in the air and was chased by people.
The police had recovered the weapon used by the suspect. He had reportedly dropped the weapon while trying to flee the spot where the incident took place. The police has launched an investigation into the incident.
« Back to LIVE