Kerala church urges Centre to reject NCW proposal on banning confessions
August 05, 2018 21:14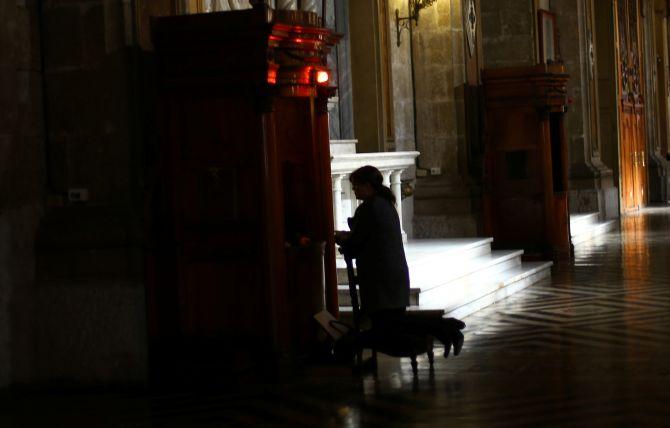 The Malankara Orthodox Syrian Church on Sunday flayed the proposal of National Commission for Women to prohibit the churches from practising confession, saying it went against the spirit of religious freedom envisaged in the Constitution.
A resolution read out in most of the Orthodox churches in the state said the proposal was against the spirit of ancient Indian culture and rich values, which respects all religions and faiths with tolerance.
"We request the government of India to reject this unilateral immature proposal of the National Women's Commission which is against the spirit of religious freedom as envisaged in the constitution," the resolution said.
The NCW's recommendation came in the backdrop of a rape case against four priests of the Malankara Orthodox Syrian Church who were accused of sexually exploiting a married woman.
The matter came to light after the victim's husband wrote to the church alleging that the priests 'blackmailed and raped' his wife by using her confession.
The NCW had recommended abolishing the practice of "confessions" in churches over fears it can lead to women getting blackmailed.
Kerala Catholic Bishops' Council had petitioned Prime Minister Narendra Modi against the move, calling it 'shocking.'
Union minister Alphons Kannanthanam, from Kerala, had 'rejected outright' the NCW's recommendation, insisting that the Modi government would never interfere in religious beliefs of people. -- PTI
« Back to LIVE
TOP STORIES