Indonesia issues tsunami warning after 7.0 quake off Lombok island
August 05, 2018 19:08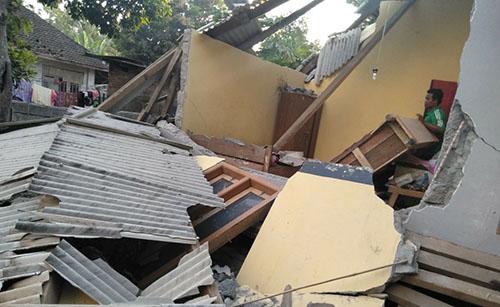 Indonesia's resort island of Lombok was rocked by a magnitude 7 earthquake today, prompting a tsunami warning and panic among holidaymakers and residents.
The quake, which struck at a depth of 15km off the north coast of Lombok, comes a week after a magnitude 6.4 quake killed 14 people on the island and prompted a large-scale evacuation of a volcano popular with hikers.
There were no immediate reports of casualties.
Residents in Lombok's main city Mataram described a strong jolt that sent people scrambling out of buildings.
The tremor came a week after a shallow 6.4-magnitude quake hit the island, killing 17 people and damaging hundreds of buildings.
It triggered landslides that briefly trapped trekkers on popular mountain hiking routes.
File image
« Back to LIVE