India hands over request to Antigua to extradite Mehul Choksi
August 05, 2018 13:58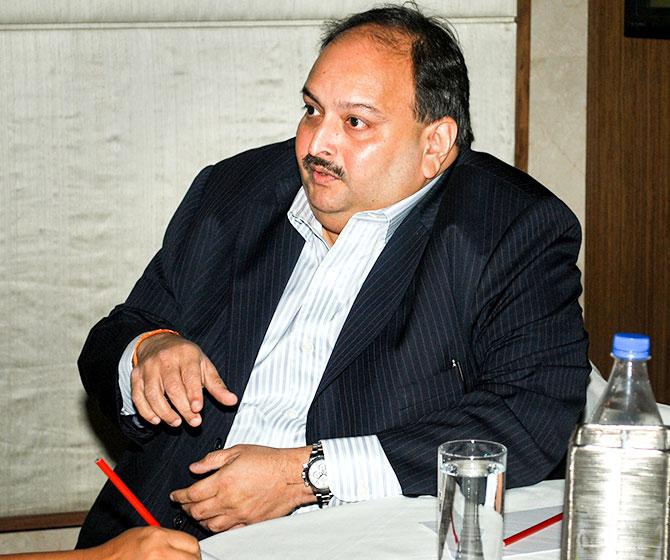 India has handed over a request to Antigua for extradition of bank fraud fugitive Mehul Choksi who has obtained citizenship of the Caribbean nation.
Official sources said a team from India was sent to Antigua few days back to pursue the authorities there to extradite Choksi.
"The team met the foreign ministry officials of the island nation yesterday and handed over the request to extradite Choksi to India," an official source said.
Choksi is one of the alleged masterminds of the USD 2 billion scam in state-run Punjab National Bank and is an uncle of fugitive diamantaire Nirav Modi.
He is wanted in India by the Central Bureau of Investigation and the Enforcement Directorate probing the fraud, the biggest banking scam in the country.
As per reports, Antiguan authorities cleared his citizenship in November 2017 after India did not give any adverse report to stall his application.
Choksi had fled India on January 4 this year and took oath of allegiance in Antigua on January 15.
The CBI had sent its request to the ministry of external affairs for extradition of Choksi.
Choksi's application for citizenship in Antigua in May 2017 was accompanied with clearance from the local police as required by norms, Antiguan newspaper the Daily Observer reported, citing a statement from the Citizenship by Investment Unit of Antigua and Barbuda.
It said the police clearance certificate from the regional passport office in Mumbai said that there was no adverse information against Choksi which would render him ineligible for grant of travel facilities including visa for Antigua and Barbuda.
When asked about the PCC to Choksi, a spokesperson for the ministry of external affairs had said it was given on the basis of a clear police verification report available on his passport. -- PTI
« Back to LIVE
TOP STORIES