Weinstein's lawyers ask for rape, sexual assault charges to be thrown out
August 04, 2018 21:23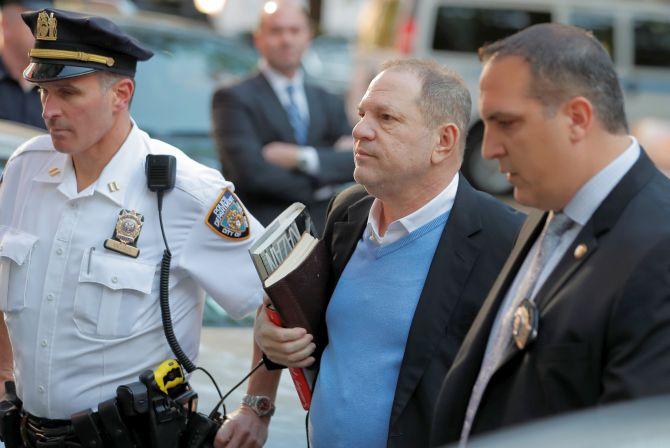 Harvey Weinstein's lawyers have asked a New York judge to dismiss rape and sexual assault charges against him, releasing emails between one of his accusers and Weinstein they said were not shown to the grand jury that indicted him.
Weinstein has denied having non-consensual sex with anyone following accusations by more than 70 women, mostly young actresses and other women employed in the movie business, of sexual misconduct, including rape, dating back decades.
In a motion filed in New York state court in Manhattan, the movie producer's lawyers said the emails showed "a long-term, consensual, intimate relationship" between Weinstein and an unnamed woman who has accused him of raping her in 2013.
Weinstein's lawyers said they meant "not to ignore that rape can occur in relationships", but that prosecutors should have shown the grand jurors the emails in order for them to make an "informed decision".
The woman and Weinstein communicated over a four-year period after the date she said he raped her, Weinstein's lawyers said.
The case against Weinstein in Manhattan involves three women. Weinstein, 66, has pleaded not guilty to all of the charges and is free on $1 million bail.
« Back to LIVE
TOP STORIES