Prove your nationality or go back: Raman Singh on NRC row
August 04, 2018 09:57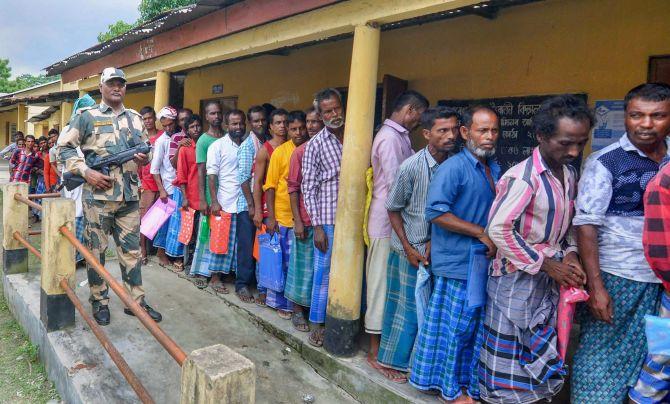 Chhattisgarh Chief Minister Raman Singh today said that the issue of National Register of Citizens for Assam should not be hyped up as India was not a 'dharamshala' (guest house) where foreigners would keep on infiltrating.
He told reporters in Durg district that those who could not prove their nationality should leave the country.
"There is no need to hype up the issue. Is our country a dharmashala that foreigners will keep on infiltrating," he said, when asked to comment on the issue.
"Anybody comes here and start living. They must be dragged out, and for this purpose only such persons have been identified (in Assam)," he said.
He said the exercise was the result of an eight-year-long protest by the Assamese youth.
"The Supreme Court had formed a committee which was constituted during the Congress' rule...Today, the matter is being twisted," he claimed.
"Either these 40 lakh people (who were excluded from the NRC) who have come from outside should prove their nationality or go back from where they have come," the chief minister said. -- PTI

« Back to LIVE
TOP STORIES