North Korea continuing nuclear programme, says UN report
August 04, 2018 13:28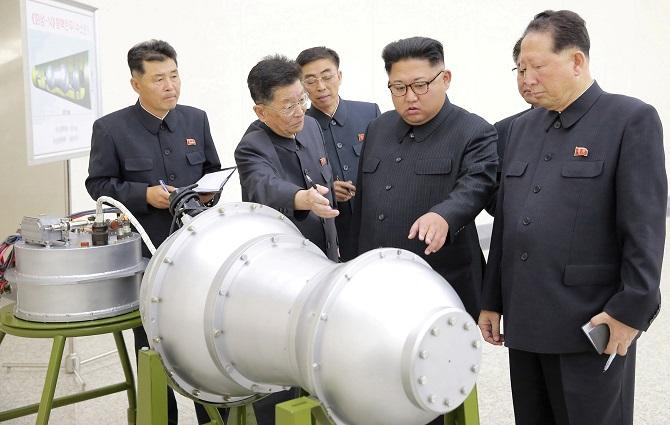 North Korea has not stopped its nuclear and missile programmes, violating UN sanctions, a report commissioned by the UN Security Council says.
It also says Pyongyang has resorted to a "massive increase" of illegal ship-to-ship transfers of oil products and has been trying to sell weapons abroad.
The confidential report by a panel of independent experts was submitted to the UN Security Council.
North Korea has so far not commented on the document's findings.
Last week, US officials said Pyongyang appeared to be building new ballistic missiles despite recent warming ties with US President Donald Trump's administration and pledges to denuclearise.
Unnamed US officials told the Washington Post that spy satellites had spotted continuing activity at a site that has produced ballistic missiles.
US President Trump met North Korea's Kim Jong-un in Singapore in June, and the two leaders then pledged to work towards denuclearisation, without specifying exactly what this would look like.
« Back to LIVE
TOP STORIES