Man shot dead after ramming car into Farooq Abdullah's house
August 04, 2018 11:34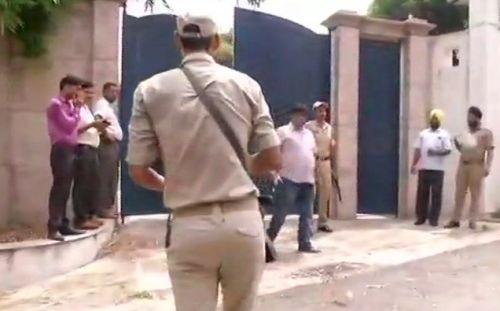 A man has been shot dead after he rammed his car into the Jammu residence of former Chief Minister Farooq Abdullah.
Speaking of the security breach, SSP Jammu Vivek Gupta said, "The intruder breached the main gate and went inside. He had a scuffle with the duty officers there. Duty officer was also injured. After that he entered the residence, there has been some sort of damage to the articles over there. Subsequently,he was shot dead."
Shortly after the incident, former J-K CM Omar Abdullah, son of Farooq Abdullah, tweeted, "I am aware of the incident that took place at the residence my father & I share in Bhatindi, Jammu. Details are sketchy at the moment. Initial reports suggest an intruder was able to gain entry through the front door and into the upper lobby of the house."
He added, "Further details are awaited as the security personnel carry out the anti-sabotage checks and ascertain the background of the person who was able to force his way in to the house."
« Back to LIVE
TOP STORIES