Leave politics outside, focus on people's welfare inside Rajya Sabha: Naidu to MPs
August 04, 2018 20:45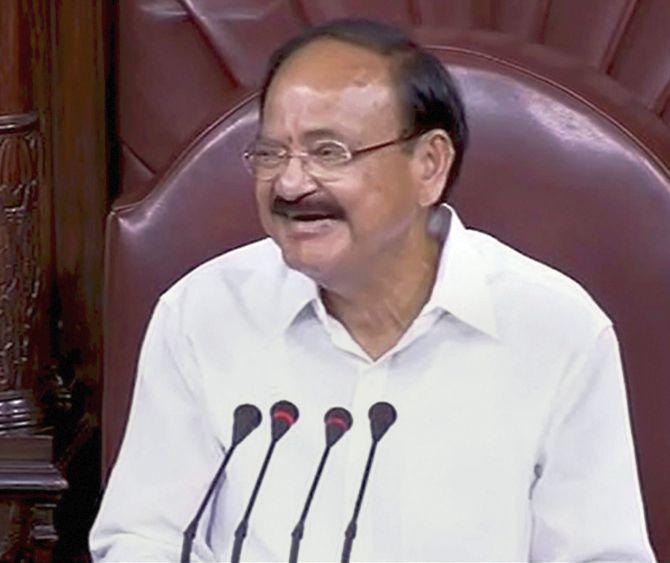 Vice President and Rajya Sabha Chairman M Venkaiah Naidu today asked newly elected members "to leave politics outside" and focus on people's welfare inside the House.
He made a passionate appeal to all MPs to ensure smooth functioning of the Rajya Sabha and Parliament by making good use of opportunities and improving the quality of debates.
"I firmly believe in discipline and upholding rules. I do get emotional if rules are violated and the House is disrupted," he said.
"Mobocracy should not be allowed to derail deliberative parliamentary democracy. A group of MPs rushing into the well of the House and disrupting the proceedings subverts democracy. We need to respect each other irrespective of being in majority or minority. We need to respect the people's mandate," he told the members.
Naidu complimented Minister of Housing and Urban Affairs Hardeep Singh Puri for attending the 'Orientation Programme' despite having piloted quite a few bills and answering several questions in both the Houses of Parliament over the last one year.
« Back to LIVE
TOP STORIES