Jammu-Kashmir: BJP says ready to debate on scrapping of Article 35A
August 04, 2018 17:35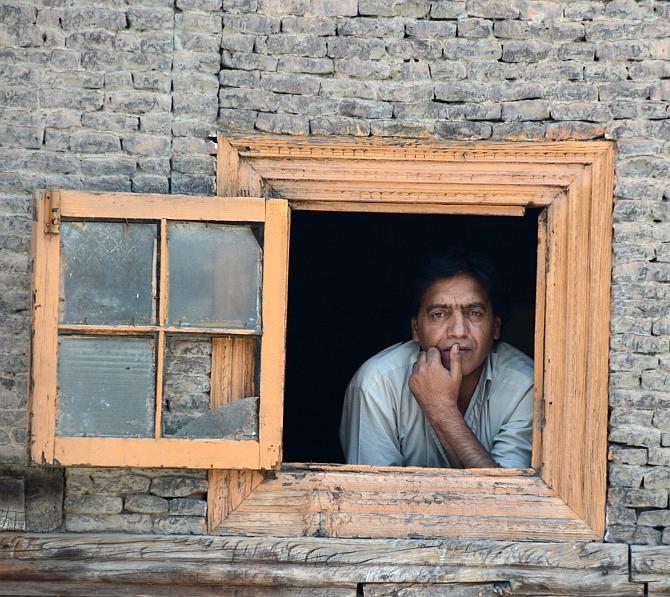 The Jammu and Kashmir unit of the BJP today said the party was open to a debate over Article 35A of the Constitution, which confers special status to permanent residents of the state, as protests continued against the August 6 Supreme Court hearing on petitions challenging the provision.
The apex court is hearing a batch of petitions in the matter, including the one filed by an RSS-linked NGO 'We the Citizens', seeking quashing of the article.
"The BJP is open to a debate with anyone or any political party on whether or not Article 35A is in the interest of the people of the state. We are extending an open invitation," the state BJP chief spokesperson Sunil Sethi told reporters.
He said over the last few days, the political climate in the state has heated up over Article 35A and some political parties, especially those active in Kashmir, have taken an "anti-national and anti-people" stand on the issue.
Targeting the National Conference and the Congress, Sethi said people in the Valley are being misled over Article 35A by being told that it is for their betterment and in the interest of the state.
"The continuation of Article 35A will not have any benefit for the state. The central government has pumped crores of rupees into the state over the last 70 years but the development has not been as it should have been," he said.
He said Article 35A has acted as an obstacle in the state's development because it did not allow outside investment.
-- PTI
« Back to LIVE
TOP STORIES