Imran Khan's swearing-in ceremony to be postponed?
August 04, 2018 15:02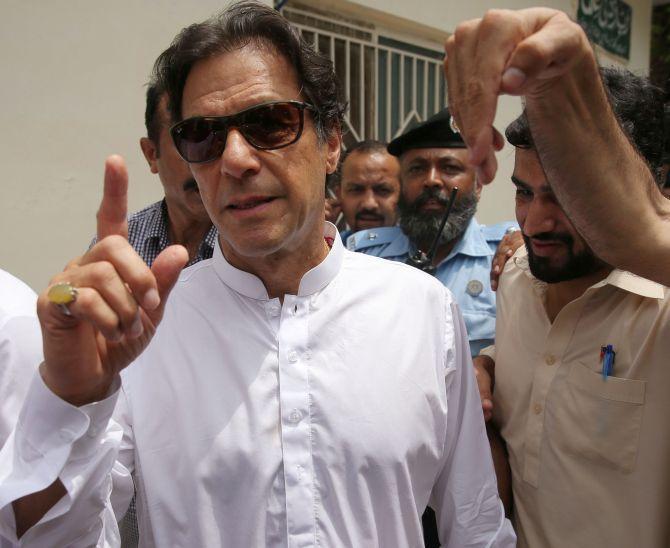 Pakistan Tehreek-e-Insaf chief Imran Khan, who is set to be sworn in as the next prime minister of the neighbouring country, may not take oath of office next Saturday, as expected earlier. The swearing in ceremony is now expected to be held on August 14, when Pakistan celebrates Independence Day, or August 15.
Pakistan-based Dawn News quoted Pakistans caretaker law minister Ali Zafar as saying that he, along with caretake prime minister Nasirul Mulk, want the oath taking ceremony to be conducted on August 14.
He told Dawn News that the newly-election National Assembly can be convened on August 11 or August 12, following which the members can elect the next prime minister, whose swearing-in would be held on the day when the neighbour celebrates Independence Day.
According to the report, if the National Assembly meets on August 11, the swearing-in will be held on August 14, but if it meets on August 12, then Imran Khan will take oath as Pakistans 21st elected PM on August 15.
« Back to LIVE
TOP STORIES