Chandrayaan 2 delayed, Israel could beat India in race to moon's surface
August 04, 2018 18:21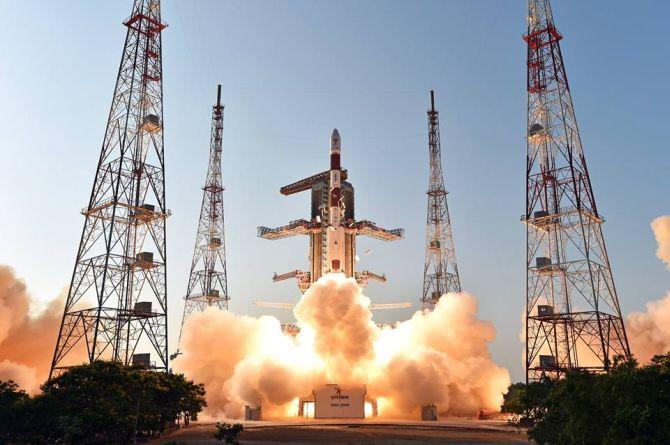 India's ambitious mission to the moon piggybacking a lunar rover is postponed once again with a possible lift-off only in 2019. The Chandrayan-2 mission was earlier slated for October 2018 and is now rescheduled because of technical glitches. This delay may now give Israel an opportunity to edge past India with its moon landing.
Israel through a non-profit company called SpaceIL seeks to launch its moon probe, Sparrow, in December this year. The Israel mission will be using the American Falcon-9 rocket hoping to soft land on the moon on February 13, 2019. It is now a wait and watch game as to who grabs the fourth spot of soft landing on the moon -- India or Israel.
On the second visit to moon, India hopes to soft land near the south pole of moon and explore the lunar surface with a tiny six-wheeled moon rover and conduct experiments. Technical glitches are causing delays at ISRO.
Dr M Annadurai, Director of U R Rao Satellite Centre confirmed that the launch date for Chandryaan-2 "is slipping to 2019" from the initially planned launch in October this year.
« Back to LIVE
TOP STORIES