Navjot Sidhu to attend Imran Khan's swearing-in ceremony in Pakistan
August 02, 2018 08:29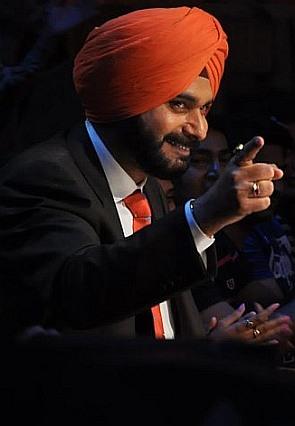 Punjab cabinet minister and former cricketer Navjot Singh Sidhu said that he would attend Imran Khans swearing-in ceremony as the Prime Minister of Pakistan and described the Pakistani World Cup winning captain as a man who can be trusted.
It is (a) great honour, I accept the invitation. Men of genius are admired, men of power are feared, but men of character are trusted. Khan Sahab is a man of character. He can be trusted. Sportsmen build bridges, break barriers, unite people, Sidhu said in a statement.
Sidhu was among those who had reportedly been invited by Khan to attend his oath-taking ceremony. Imran Khans party, Pakistan Tehreek-e-Insaf emerged as the single-largest party in the National Assembly after the general election on July 25.
Earlier on Wednesday, a PTI spokesperson said that the party plans to invite former cricketers Sunil Gavaskar, Kapil Dev and Navjot Sidhu and Bollywood star Aamir Khan to Imran Khan swearing-in ceremony.
Khan had said he would take oath as Pakistans prime minister on August 11.
« Back to LIVE
TOP STORIES