Key US panel narrowly recommends Pompeo as secretary of state
April 24, 2018 09:24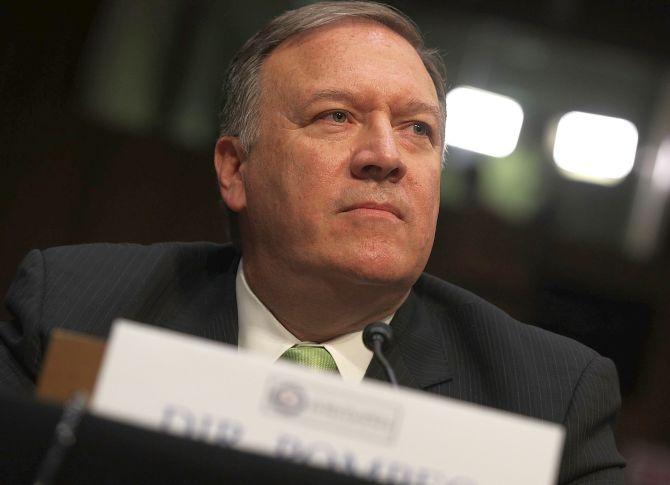 United States President Donald Trump's nominee for secretary of state Mike Pompeo has narrowly won approval from a key Congressional panel after a leading Republican supported him at the last minute, paving the way for the CIA director to become America's top diplomat.
The nomination of 54-year-old Pompeo now heads to the Senate for a vote on his confirmation.
Pompeo, if confirmed by the Senate, would replace Rex Tillerson as the Secretary of State.
Tillerson was fired by Trump last month.
During a tense Senate Foreign Relations Committee meeting, Pompeo was voted 11-9. In addition to all the Republican Senators, Senator Chris Coons was the only Democratic Senator to have voted in support of Pompeo.
Coons displayed a "statesmanship that I'm not accustomed to seeing in the Senate," said Senator Bob Corker, Chairman of the Senate Foreign Relations Committee.
Earlier in the day, Republican Senator Rand Paul, who had earlier announced to oppose Pompeo, said that he has now changed his mind and would support the nomination.
"Having received assurances from President Trump and Director Pompeo that he agrees with the President on these important issues, I have decided to support his nomination to be our next Secretary of State," Paul said.
Florida Senator Marco Rubio welcomed the development.
"CIA Director Mike Pompeo has the full confidence of the President, an outstanding record of service to our country, and is more than qualified to serve as Secretary of State. As Director Pompeo's nomination now moves to the Senate Floor, I strongly urge my colleagues to put country over party and confirm him without further delay," he said.
Senator Johnny Isakson, a member of the Senate Committee on Foreign Relations, who voted by proxy said that Pompeo is prepared to lead the State Department. -- PTI
« Back to LIVE