Raju Narisetti steps down as Gizmodo Media CEO
April 10, 2018 12:04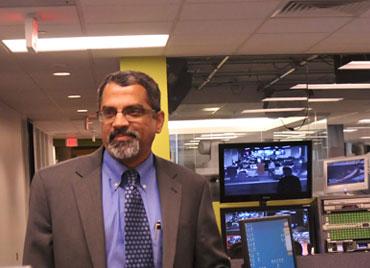 Raju Narisetti, the CEO of Gizmodo Media Group, is exiting the company, reports
The Daily Beast
.
'Gizmodo Media Group's top executive is exiting the company'"a sign that parent Univision plans to get more directly involved with its flagship digital media property as it weighs deep cuts.
'The Daily Beast has learned that GMG CEO Raju Narisetti has been pushed out, amid a larger business review following the company's decision to scuttle its planned initial public offering earlier this year,' reports Maxwell Tani, adding however that one person familiar with the situation has disputed that Narisetti was pushed out.
Narisetti also wrote a lengthy mail to the staff, in which he spoke of leaving with the parent company's 'reluctant blessing'.
Narisetti, the founding editor of Mint newspaper from the Hindustan Times stable and a former managing editor at the Washington Post, also had a piece of advice for the staff:
'If you can, amid all the relentless change that is now the new normal for our business, remain focused on our growing audiences, and keep creating meaningful differences than better sameness, with all your journalism,' Narisetti told the employees in his mail.
You can read the full report,
here
.
« Back to LIVE
TOP STORIES