BJP may build mosque in Ayodhya in place of Ram temple: Togadia
April 09, 2018 22:53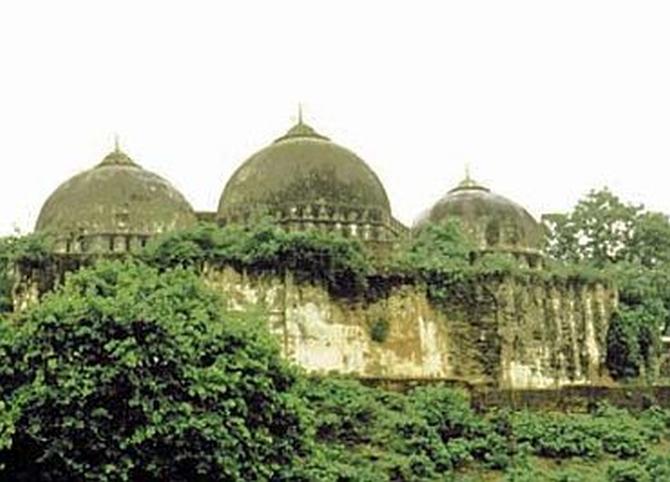 The Vishva Hindu Parishad's international working president Pravin Togadia today alleged that the Bharatiya Janata Party may start a "diluted agitation" for Ram temple merely to grab the majority vote by painting other parties "anti-Hindu."
Togadia made the allegation while also accusing the party of making a volte face on its 1989 Palampur resolution to enact a law to build a grand Ram temple in Ayodhya after securing the majority in Parliament.
Stating that the party instead has decided to wait for the apex court's ruling on the Ayodhya dispute now, he dared the BJP in a news conference, "Now there is a full majority in Parliament. Pass the law on Ram temple without any delay and stop fooling the majority."
Hitting out at both Prime Minister Narendra Modi and the BJP, Togadia said neither any development took place, nor the Ram Temple was built in last four years by the government, which, he said, has failed on all fronts.
He also alleged that the ruling BJP may have "some strange plans of building a mosque in Ayodhya" in place of Ram temple.
"Millions of Hindus now fear that despite having full majority, the BJP government in the last four years has not made even an inch of progress on making the law to build Ram Temple in Ayodhya. It indicates some strange plans of building a mosque in Ayodhya instead," Togadia told reporters in New Delhi.
Referring to the BJP national executive's Palampur resolution, Togadia said, "This promise was by an organisation named the BJP, not by an individual. An organization is greater than an individual, as they say."
He wondered if the party has ignored the sacrifices of thousands of Hindus.
The BJP and Modi came to power on back of the hardwork and sacrifice of thousands of Hindus, so they can not ignore their dream of building a grand Ram temple in Ayodhya, he said. -- PTI
« Back to LIVE
TOP STORIES