Trump scraps Obama-era amnesty prog; 7,000 Indians to be hit
September 05, 2017 22:41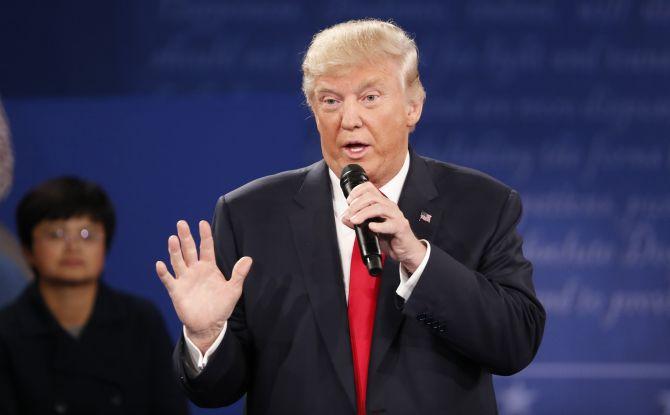 United States President Donald Trump on Tuesday scrapped an Obama-era amnesty programme that granted work permits to immigrants who arrived in the country illegally as children, a move likely to impact 800,000 undocumented workers including more than 7,000 Indian-Americans.
"I am here today to announce that the programme known as DACA (Deferred Action for Children Arrival) that was effectuated under the Obama Administration is being rescinded," US Attorney General Jeff Sessions said.
The announcement, which was anticipated for the past few days, was greeted with protests from across the country.
Hundreds of protesters gathered outside the White House demonstrating against Trump.
"The Department of Justice has advised the President and the Department of Homeland Security that DHS should begin an orderly, lawful wind down, including the cancellation of the memo that authorised this programme," Sessions told reporters.
Defending the move, he said that to have a lawful system of immigration that serves the national interest, one cannot admit everyone who would like to come here.
"That is an open border policy and the American people have rightly rejected it. Therefore, the nation must set and enforce a limit on how many immigrants we admit each year and that means all cannot be accepted," he said.
"This does not mean they are bad people or that our nation disrespects or demeans them in any way. It means we are properly enforcing our laws as Congress has passed them."
Sessions said that collective wisdom is that the policy is vulnerable to the same legal and constitutional challenges that the courts recognised with respect to the DAPA programme, which was enjoined on a nationwide basis in a decision affirmed by the Fifth Circuit.
« Back to LIVE
TOP STORIES