Rahul Gandhi to visit US to talk about Artificial Intelligence
September 05, 2017 08:13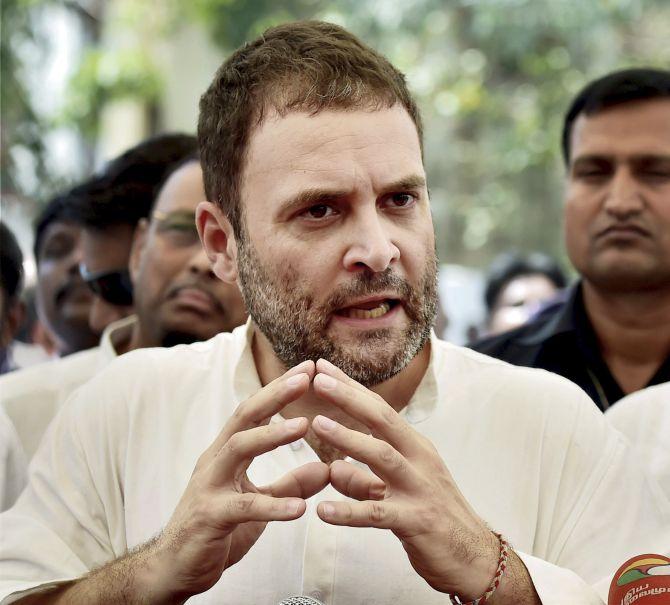 Congress vice president Rahul Gandhi is headed to the United States where he is likely to meet the pioneers of research on Artificial Intelligence -- the science of making machines that think like humans.
Gandhi, who recently returned from Norway, is gearing up for another offshore visit, this time to the Silicon Valley in the US to "expand his thoughts about artificial intelligence", party sources here said.
The sources said Gandhi wants India to lead in the niche area which comes after software development, in which India has already won global recognition.
While AI is still a nascent subject to most in India, many countries including China have begun investments in the area to strengthen research in it.
Facilitating Gandhi's US visit is the chairman of Overseas Congress, Sam Pitroda, a technology innovator who was brought back to India by Rajiv Gandhi and was among those behind the telecom revolution in the country.
Gandhi will also address a conference on 'India At 70: Reflections On The Path Forward' at the University of California, Berkeley, on September 11.
« Back to LIVE
TOP STORIES