PM Modi, China's Xi to hold bilateral meet today at 10 am
September 05, 2017 07:53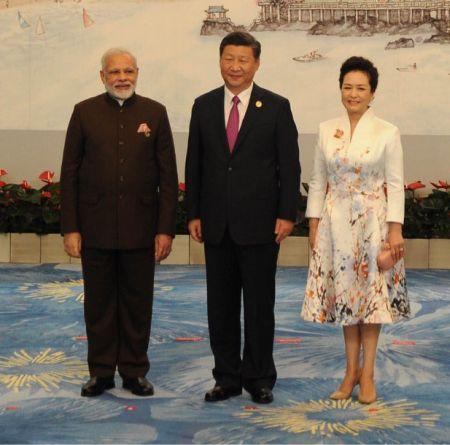 Prime Minister Narendra Modi and Chinese President Xi Jinping will hold a bilateral meeting at 10 am today on the sidelines of the BRICS summit.
The meeting comes days after India and China called off their troops after a 73-day stand-off at Doklam.
On Monday morning, the two leaders had greeted each other with a warm handshake and broad smiles before the day's programmes started.
The leaders of BRICS have strongly condemned and named in a declaration, for the first time, Pakistan-based terror groups like Lashkar-e-Tayiba, Jaish-e-Mohammed and the Haqqani network.
PM Modi and President Xi had met informally at the G20 summit in Germany in July, but their last bilateral talks were held in Astana, the capital of Kazakhstan, in June during the Shanghai Cooperation Organisation.
« Back to LIVE
TOP STORIES