JuD leader threatens to intensify 'jihad' in Jammu-Kashmir
September 05, 2017 10:04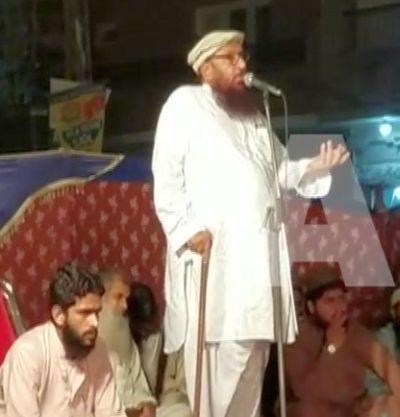 Days after the United States lambasted the Pakistan government for giving safe havens to terror outfits, the second in command of Jamaat-ud-Dawa, Abdul Rehman Makki, has pledged to intensify jihad against India in Jammu and Kashmir.
Makki was speaking at the "Shohda-e-Kashmir" conference at Al-Daawa Model School in Lahore. The event was to observe the "martyrdom" of terrorist Abu Waleed Mohammad, who was killed in Bandipora by the Indian security forces.
While revisiting JuD's commitment to continue with cross-border terrorism, Makki praised the spirit of Abu Waleed Mohammad and recalled the "sacrifices" made by other JuD terrorists in Kashmir.
Only recently had US President Donald Trump warned Pakistan for providing safe havens to agents of chaos and terror.
Makki has condemned the Wests moves to label JuD cadres as terrorists and declaring the organization as dangerous for peace in the region.
He further said that JuD's basic aim was consolidation of Pakistan and freeing Kashmiris from the Hindu forces.
« Back to LIVE
TOP STORIES