Govt freezes over 2 lakh bank accounts of suspected shell companies
September 05, 2017 21:34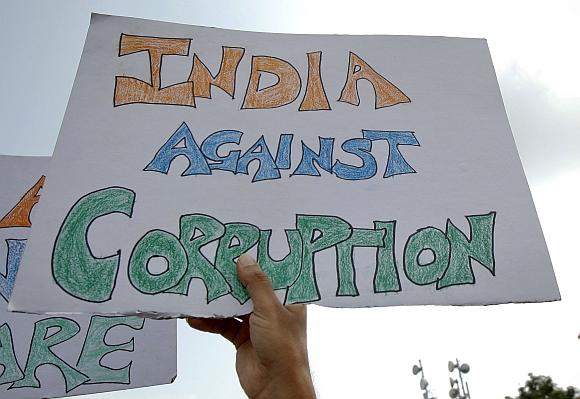 In a major clampdown against black money, the government today directed freezing bank accounts of more than 2.09 lakh companies whose names have been struck off from the records and said action would be taken against more such firms.
Banks have also been asked to step up their vigil against those companies that are non-compliant with various regulations and not carrying out business activities for long, a senior finance ministry official said as authorities
continue their crackdown against shell entities.
The official said banks have been directed to freeze the bank accounts of these deregistered companies.
While warning that action would be taken against erring firms, the official said the efforts would help in enhancing corporate governance standards as well as clean up the system that otherwise is prone to be misused.
The names of over 2.09 lakh firms have been struck off from register of companies for failing to comply with regulatory requirements.
"The names of 2,09,032 companies have been struck off from the register of companies under Section 248 (5) of the Act. The existing directors and authorised signatories of such struck-off companies will now become ex-directors or ex- authorised signatories," an official release said.
Section 248 of the Companies Act -- which is implemented by the corporate affairs ministry -- provides powers to strike off names of companies from the register on various grounds including for being inactive for long.
According to the official, since these companies had ceased to be legal entities, there was no reason having active bank accounts which could be prone to misuse.
Once these companies become compliant, banks would activate their accounts, the official added.
"Furthering our war against #BlackMoney, banks have been advised to immediately restrict bank accounts of struck-off companies," Minister of State for Corporate Affairs P P Chaudhary said in a tweet.
« Back to LIVE
TOP STORIES