Gambhir pledges to fund education of slain J-K cop's daughter
September 05, 2017 13:49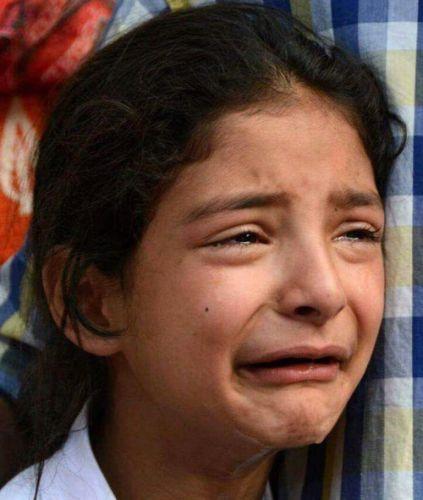 Cricketer Gautam Gambhir has said that he will support the education of Zohra, the daughter of slain Jammu and Kashmir police officer, for a lifetime.

The heartbreaking images of Zohra weeping inconsolably at her father, assistant sub-inspector of police Abdul Rasheed's funeral, went viral, prompting Gambhir to make the gesture.

Rasheed was martyred in an attack by terrorists in Anantnag.

Gambhir tweeted, "Zohra, I can't put u 2 sleep wid a lullaby but I'll help u 2 wake up 2 live ur dreams. Will support ur education 4 lifetime #daughterofIndia"

The Jammu and Kashmir Police had also reached out to the grieving daughter with a heart-felt message on the Facebook page of the DIG of South Kashmir.


"My Dear Zohra,

Your tears have shaken many hearts.The sacrifice made by your father will always be remembered. You are too young to understand as to why this happened.

People responsible for such violence who attack the lawful symbol of the state and society are indeed insane and enemy of humanity.Your father like all of us represented Jammu Kashmir police force- a hallmark of valour and sacrifice.

Many of our police families have suffered and undergone irreparable trauma defending the common good for the society.All those faces and stories indeed create a rich history making us proud. We cannot forget our heroes,our dear ones with whom we lived and worked all these years.All these families are part of a great journey that JKP has undertaken serving the society.

Remember we all are one family at this critical phase. Every drop of your tear sears our heart.May almighty give us the strength to go ahead with our mission of rendering services for the betterment of the society.The vow that we have taken when we donned the uniform stands supreme. Let our sprit and commitment become the harbinger for change,let it be the message of peace and harmony for the fellow citizens.We will always cherish the memory of ASI Abdul Rashid as a true policeman who sacrificed his life in the line of the duty.
RIP

With loads of blessings
All ranks and officers of JKP."

« Back to LIVE
TOP STORIES