AIIMS resident docs demand removal of Anant Hegde from Cabinet
September 05, 2017 20:54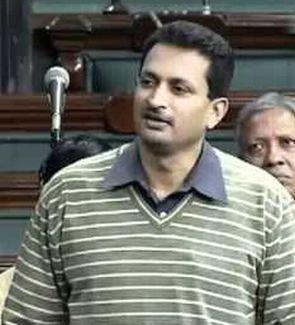 The resident doctors of the AIIMS in New Delhi today demanded removal of Anant Kumar Hegde, who was inducted in Prime Minister Narendra Modi's cabinet, saying he has a history of physical violence against the medical practitioners.
President of the Resident Doctors' Association of the All India Institute of Medical Sciences, Dr Harjit Bhatti said that the prime minister's move to induct Hegde as the Minister of State for Skill Development has developed a sense of insecurity among the doctors.
Bhatti, in his letter to Modi, said that doctors had gained confidence after the prime minister had raised the issue of violence against the medical practitioners from the ramparts of the Red Fort on August 15 and urged people to follow Mahatma Gandhi's path and stop violence against the doctors.
"But you have shattered the feeling of security. We doctors again feel insecure when you inducted a tainted minister into your cabinet who has a history of physical violence against doctors," he said in the letter.
The doctors, sought expedition of the process of enquiry and fair trial against Hedge, alleging he had assaulted doctors and staff in January at Sirsi hospital over an alleged delay in treatment.
The assault was captured by CCTV cameras and a case was registered against Hegde.
"We were expecting a fair enquiry and conviction, but he was rewarded and made a minister. This step is definitely against the medical fraternity as it portrays that you reward an assaulter of doctors," Bhatti said while urging the PM to review his decision in the best interest of doctors and the public.
« Back to LIVE
TOP STORIES