After taking charge of new ministry, Kejriwal heads off on Vipassana course
September 05, 2017 09:14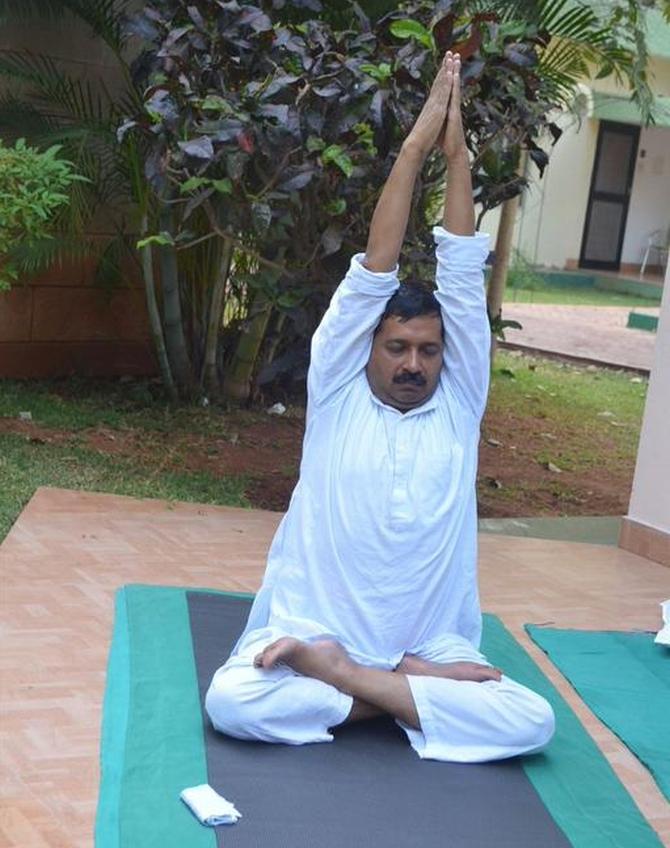 Delhi Chief Minister Arvind Kejriwal, who took over his first portfolio since the party came to power in Delhi two years ago, will take a 10-day meditation break starting Sunday.
His destination is Igatpuri - a picturesque hill station in Maharashtra's Nashik -- where he plans to pursue another course in Vipassana, an ancient Buddhist meditation technique which mandates complete silence.
The 47-year-old leader has been learning Vipassana for a while. He says meditation provides him with the strength to deal with stressful situations.
His last meditation course was in 2016, at Dharamkot in Himachal Pradesh, ahead of a round of assembly elections in five states.
Three years ago, Kejriwal had gone for another Vipassana session following the intensive campaigning for the Lok Sabha elections. A year later, the Aam Aadmi Party won Delhi with a sweeping mandate in February 2015.
Kejriwal took over the water ministry, which had been handed over to Rajendra Pal Gautam after rebel minister Kapil Mishra was removed. Sources said he was "unhappy" with the performance of Gautam.
« Back to LIVE
TOP STORIES