Nov 8 is a sad day for India, Rahul says ahead of note ban anniv
October 30, 2017 14:05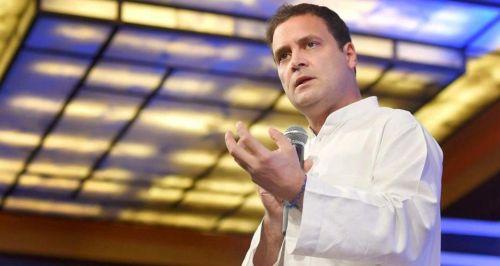 "November 8 is a sad day for India," Rahul Gandhi said today after meeting Congress leaders ahead of first note ban anniversary. "The PM saying that November 8 will be celebrated conveys the message that he has not understood the pain and feelings of the people," the Congress vice-president said today. He added that the PM has hit the country's economy with two torpedoes of demonetisation and GST which have destroyed it.



Rahul chaired a meeting of party general secretaries to chalk out plans for the first note ban anniversary, being observed as a 'black day' across the country, by the Congress party.


Prime Minister Narendra Modi had announced on November 8 last year that notes of higher denomination had been scrapped.

« Back to LIVE
TOP STORIES