Modi-Gentiloni meet to boost Indo-Italian ties after recent freeze
October 30, 2017 09:37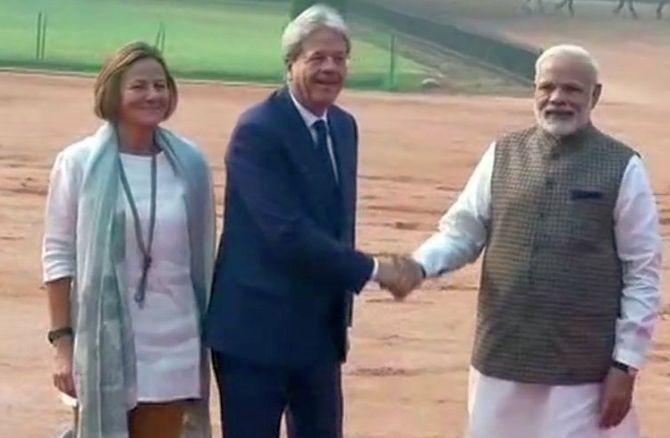 Prime Minister Narendra Modi and his Italian counterpart Paolo Gentiloni met on Monday after relations had turned frosty following a face-off over two Italian marines killing two Indian fishermen in 2012.
Gentiloni, who arrived on Sunday on a two-day visit, will have a 90-minute one on one meeting with Modi ahead of talks between the delegations of the two countries at noon.
The two leaders will meet the top CEOs of each others countries.
Gentilonis visit is the first by an Italian PM in 10 years nearly four of which saw a strain in ties between New Delhi and Rome over two Italian marines killing two Indian fishermen off the Kerala coast in 2012.
"The visit is aimed at strengthening the bilateral political and economic relations between the two countries, external affairs ministry spokesperson Raveesh Kumar said.
External affairs minister Sushma Swaraj will also call on Gentiloni. The Italian PM will visit both President Ram Nath Kovind and Vice President M Venkaiah Naidu.
« Back to LIVE
TOP STORIES