China's Xi tells herdsmen to settle down near India border
October 30, 2017 08:57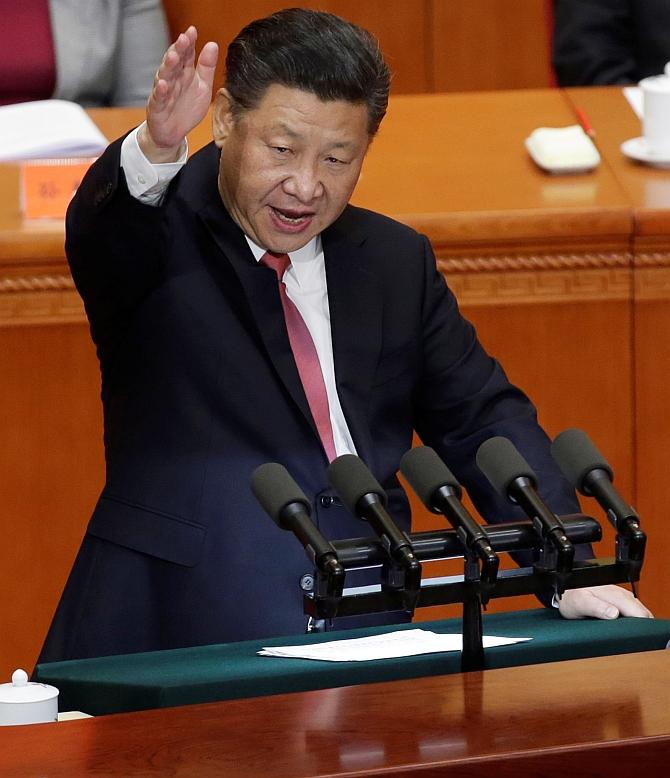 Chinese President Xi Jinping has told herdsmen bordering Arunachal Pradesh to "set down roots" to safeguard "Chinese territory" and focus on developing their hometown.
"Without peace in the territory, there will be no peaceful lives for the millions of families," Xi, who began his second term in office after the once-in-five-years Congress of the ruling Communist Party of China this week endorsed his second tenure, wrote to a herding family in Lhunze County in Tibet, official media reported today.
Xi told the herding family from Lhunze County, near the Himalayas in southwest China's Tibet Autonomous Region, to set down roots in the border area, safeguard "Chinese territory" and develop their hometown.
India asserts that the Sino-Indian border dispute covers the 4,057-km Line of Actual Control, while China claims it is confined to about 2,000 km to the area of Arunachal Pradesh, which it refers to as Southern Tibet.
-- PTI
« Back to LIVE
TOP STORIES