After cars, Saudi Arabia to allow women to enter stadiums from 2018
October 30, 2017 08:37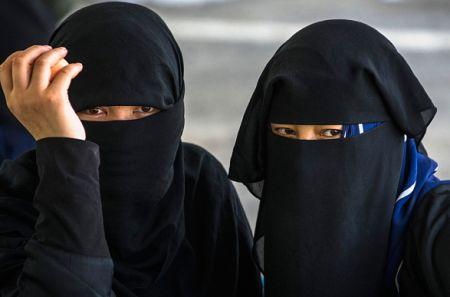 Saudi Arabia will allow women into sports stadiums for the first time from next year, authorities said, in a landmark move opening up three previously male-only venues to families.
The ultra-conservative kingdom, which has some of the world's tightest restrictions on women, has long barred women from sports arenas by strict rules on segregation of the sexes in public.
The announcement is in line with powerful Crown Prince Mohammed bin Salman's ambitious reforms shaking up the kingdom, including the historic decision to allow women to drive from next June.
"Starting the preparation of three stadiums in Riyadh, Jeddah and Dammam to be ready to accommodate families from early 2018," the General Sports Authority said on Twitter.
Restaurants, cafes and video screens would be set up inside the venues, the authority added.
Last month hundreds of women were allowed to enter a sports stadium in Riyadh, used mostly for football matches, in a one-off event to celebrate Saudi Arabia's national day.
Last month, a royal decree said women would be allowed to drive. The kingdom is also expected to lift a public ban on cinemas and has encouraged mixed-gender celebrations something unseen before.
« Back to LIVE
TOP STORIES