US Vice President Mike Pence walks out of NFL game
October 09, 2017 08:37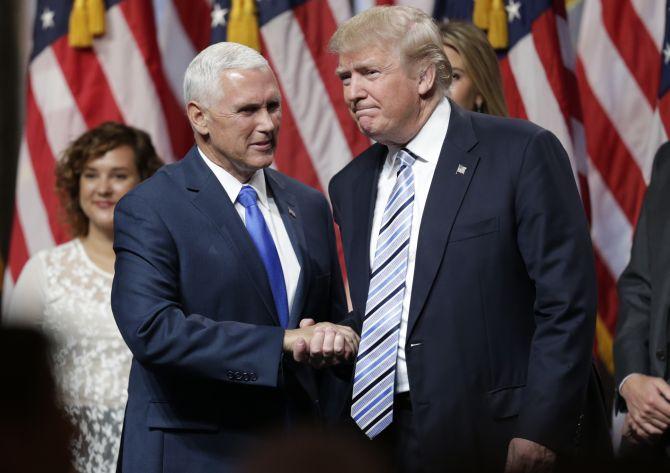 United States Vice-President Mike Pence walked out of a National Football League game after about a dozen San Francisco players knelt down during the playing of the national anthem.
Pence was attending the Indianapolis Colts versus the San Francisco 49ers.
He was asked by United States President Donald Trump to do so.
Trump confirmed that the walkout was planned and said that he was "proud."
Trump acknowledged that he had asked Pence to leave the stadium if any players disrespected their country.
In a tweet, Trump said, " I asked @VP Pence to leave stadium if any players kneeled, disrespecting our country. I am proud of him and @SecondLady Karen."
Pence later justified his move on Twitter, saying, "I stand with @POTUS Trump, I stand with our soldiers, and I will always stand for our Flag and our National Anthem."
In a statement, Pence said, "I left today's Colts game because the president and I will not dignify any event that disrespects our soldiers, our Flag, or our National Anthem."
"At a time when so many Americans are inspiring our nation with their courage, resolve, and resilience now more than ever, we should rally around our flag and everything that unites us," statement added.
Protests of the anthem by the NFL players, almost all African American, began last year when the then 49ers quarterback Colin Kaepernick kneeled in protest against racial injustice and police brutality.
Last month, the protests touched acme post Trump's continuous attacks on the NFL.
Earlier, Trump had asked sports fans to never condone players that do not stand proud for their National Anthem or their Country and demanded that the NFL should change policy.
« Back to LIVE
TOP STORIES