Professors object to dropping 'H' from BHU & 'M' from AMU
October 09, 2017 17:26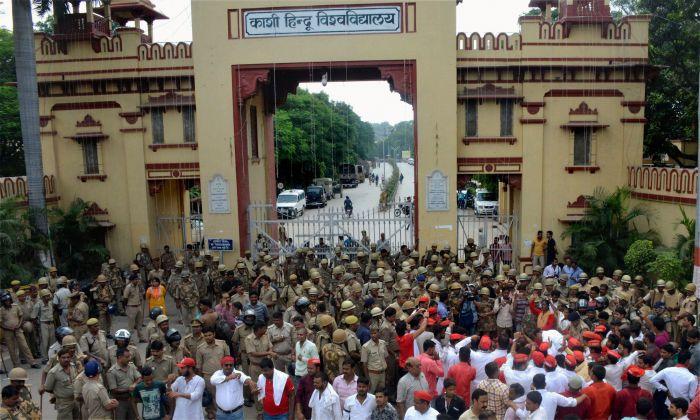 The Banaras Hindu University and the Aligarh Muslim University have objected to the recent recommendation of the University Grants Commission panel to drop the words "Hindu" and "Muslim" from their names respectively.
"'Hindu' is the beauty of the Banaras Hindu University and likewise 'Muslim' is the beauty of the Aligarh Muslim University," Professor Rajendra Singh of BHU told ANI, adding it was not the case that Muslim and Hindu students were not enrolled in the BHU and the AMU, respectively.
Commenting that a shop's signboard cannot change the product it sells, Singh said the UGC, instead of doing major works like starting new courses and other facilities, is changing names.
He added that both universities are traditional and should remain in that context.
The professor also expressed doubts of a political motive behind the step.
Another professor, Devvrat Choubey, said, "The words Hindu and Muslim are age old. These universities are connected to our history and are renowned all over the world with this name."
Raising question on the need for and motive behind changing the name, Choubey said, "If there is tampering with the educational quality in the way that it promotes communalism or terror, then only can such suggestion be heeded to."
Meanwhile, the Public Relations committee of the Aligarh Muslim University has averred that the university has always been a secular institution, in contrary to the opinion of the UGC.
"The names, Aligarh Muslim University and Banaras Hindu University, do not mean that these universities are not secular. They have always been secular," committee member Mohammad Asim Siddiqui told ANI.
Siddiqui added that the university's admission policy is transparent, and based on merit.
« Back to LIVE
TOP STORIES