Petrol pumps to go on nationwide strike on October 13
October 09, 2017 18:40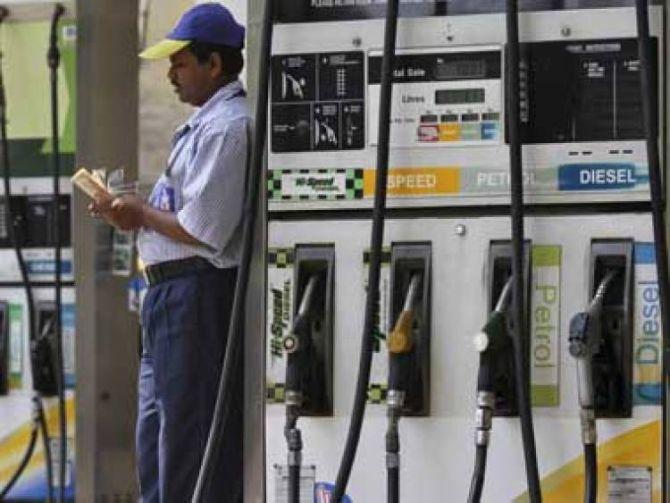 The United Petroleum Front today announced a 24-hour closure of outlets by petroleum dealers nationwide from October 12 midnight to press the government on their demands, including rectification of trade anomalies.
The UPF has said that if the government does not relent, it would go for an indefinite closure of purchase and sale from October 27 till the trade anomalies are resolved.
Speaking to reporters, the president of All Karnataka Front of Petroleum Traders B R Ravindranath said Oil Marketing Companies are not keen on resolving the issues and demands which they had earlier agreed on November 4 last year.
"OMCs had agreed to resolve issues pertaining to revision on return of investment, revision of dealer margin every six months, revised manpower requirement,fresh study on petroleum product handling losses, product transportation issues and ethanol blending without proper equipment. Sadly none of them have been addressed," said Ravindranath.
The petroleum dealers said that the recent amendment in Marketing Discipline Guidelines to penalise dealers up to Rs 2 lakh is arbitrary and unjustified.
He was also critical about the zero tolerance policy, saying that manufacturers of the equipment themselves do not guarantee a 'zero tolerance' behaviour of their equipment.
Ravindranath demanded that the daily price mechanism and the proposed 'home delivery' be reconsidered as it has not benefited the traders.
He said the UPF also demands implementation of the Goods and Services Tax on petroleum products.
"GST must be implemented on petroleum products so that 'one nation, one rate' can be fulfilled to benefit consumers," said Ravindranath. -- PTI
« Back to LIVE
TOP STORIES