Lokpal stir from January: Anna Hazare
October 09, 2017 09:16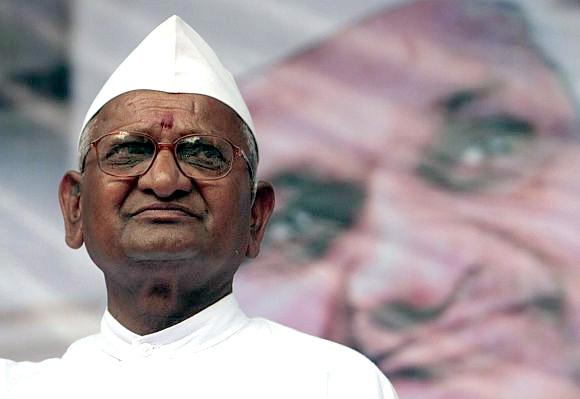 Anti-corruption campaigner Anna Hazare on Sunday reiterated his resolve to launch an agitation to protest against Prime Minister Narendra Modis failure to appoint a Lokpal even three years after he entered office.
Hazare, 80, made the announcement the third time in less than a week at the conclusion of a two-day meeting of his supporters at his native Ralegan Siddhi in Ahmednagar district of Maharashtra.
He said he would start his agitation at the end of January or in early February in New Delhi.
But, Hazare, who has withdrawn or cancelled agitations against the Modi government in the past, was not clear about the date. This agitation has become imperative to make India corruption-free.
« Back to LIVE
TOP STORIES