After Amit Shah, Yogi Adityanath leads BJP's battle in Kerala
October 04, 2017 12:08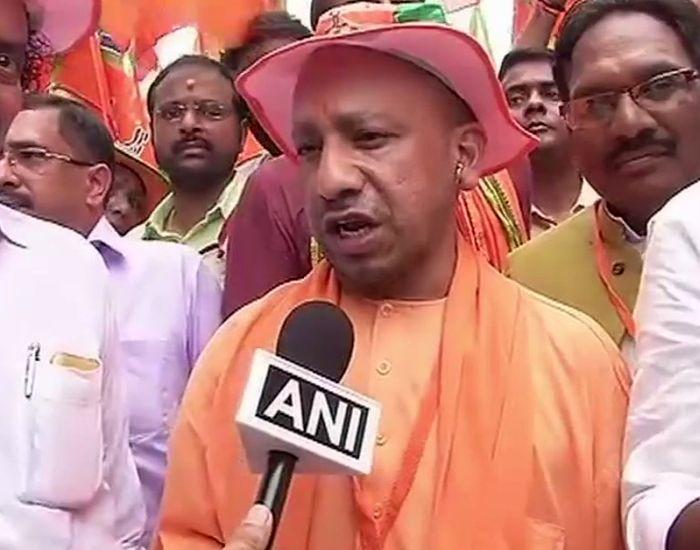 Uttar Pradesh Cheif Minister Yogi Adityanath arrived in Kerala's Kannur today to take part in Jana Raksha Yatra over killing of Bharatiya Janata Party, Rashtriya Swayamsevak Sangh workers in the state.
The saffron-robed Yogi landed at Keecheri and began his yatra on foot.
Adityanath said that he has come to oppose the atmosphere of terror.
"There is no space for violence in a democracy. Yet murders are happening in Kerala on a regular basis as innocent people belonging to BJP and allied organisations are being killed," he said.
"An atmosphere of terror has been created in Kerala. Every Indian must oppose it. I too have come to do so," he added.
BJP's Hindutva face, Adityanath is expected to raise the pitch of the party's attack on the Communist Party of India Marxist-led Left Democratic Front government
On Tuesday, BJP chief Amit Shah set off on a 15-day foot march to protest the CPI-M's alleged violence against workers of his party.
He was later joined by a large numbers of supporters as he walked over nine kilometres, blaming the ruling CPI-M for "political murders" of BJP and RSS workers.
« Back to LIVE
TOP STORIES