Hadiya's father to move SC after dean allows husband to speak to her
November 30, 2017 10:58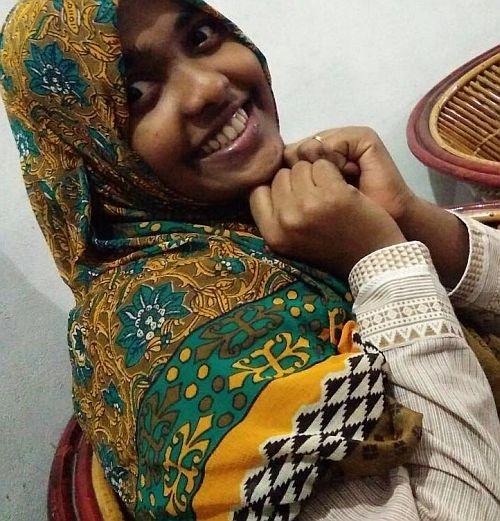 The long pending desire of Hadiya, a Kerala woman at the centre of an alleged love-jihad case, was fulfilled on Wednesday when she spoke to her husband over the phone.

A day after she arrived in the city to continue studies at the Sivaraj Homeopathy medical college as directed by the Supreme Court, she spoke to her husband using the phone of the college dean.

However, Hadiya's father, KM Ashokan isn't happy that she was allowed to speak to her husband Shafin Jehan.

"The highest court of the country has sent her to the college to complete her education in a safe environment. If Jehan who has got an extremist link meets her it will compromise my daughter's safety," he told the Hindustan Times.

"I would immediately move the Supreme Court seeking an order restraining Jehan from meeting her. Besides, the college authorities should be directed not to allow her to address the media. Jahan has no right to meet her, he said.

"It seems the college is not taking enough measures to ensure her safety. I don't want my daughter to revive her relations with Jehan who has got good connections with extremist elements like Islamic State. My whole fight is to block an extremist's entry into my family," he told the paper.

The college dean G Kannan said yesterday, "Hadiya talked to Jahan (her husband) for a while from my mobile phone, after I, as local guardian, asked her whether she was interested in talking or meeting anybody."

The 25-year-old was brought to the institution amid tight security by Kerala police from Coimbatore, about 170 km from Salem last evening.

Earlier when reporters asked about her husband Shafin Jahan, Hadiya said she had no contact with him for the last few months as she did not have a mobile phone and the only people she spoke to were her parents.

"I am very eager to speak to my husband," said Hadiya, who was in the news recently after her conversion to Islam and marriage with the Muslim youth in Kerala.

The dean said: "She appeared to be relieved from depression after talking to him (husband). There is no restriction imposed on her to talk or to meet anybody."

Hadiya also expressed regret for the tense situation prevailing in the college and inconvenience to students due to her, Kannan said. -- PTI


Image: Hadiya Jahan. Courtesy: Shafin Jahan's Facebook page.

« Back to LIVE
TOP STORIES