Hadiya will continue studies under former Hindu name: Principal
November 28, 2017 20:55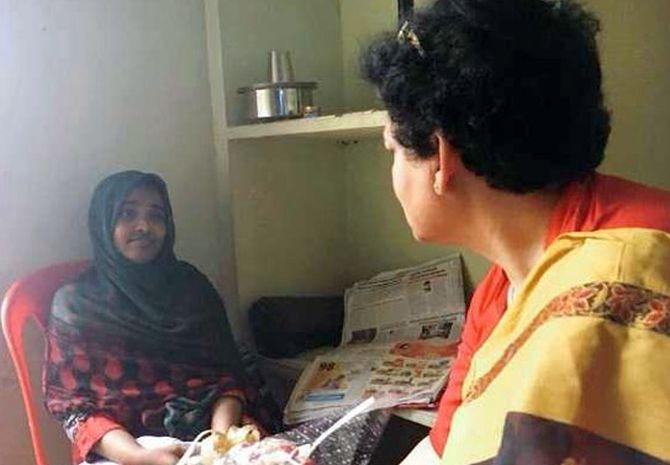 Kerala woman Hadiya, who is at the centre of an alleged 'love jihad' case, will pursue her homeopathy studies under her previous Hindu name, the Salem medical college principal said today, a day after the Supreme Court
freed her from the custody
of her parents.
Hadiya, 25, flew to Coimbatore in Tamil Nadu from Delhi and headed to Salem by road this evening to resume her studies as directed by the apex court.
A Hindu by birth and named as Akhila Ashokan, she had converted to Islam several months before her marriage.
Hadiya, who was accompanied by the Kerala police, is due to undergo a 11-month internship in homeopathy at the Sivaraj Medical College in Salem, about 170 km from Coimbatore.
She was not permitted to speak to the media at the airport in Coimbatore.
A Supreme Court bench headed by Chief Justice Dipak Misra had given its direction yesterday after interacting with Hadiya even as she pleaded that she should be allowed to go with her husband Shafin Jahan.
Salem medical College Principal G Kannan said Hadiya will be treated as one of the inmates of the hostel and that no special treatment will be accorded to her.
Hadiya will be registered under her Hindu name Akhila Ashokan in the college, he told reporters in Salem. --
PTI
« Back to LIVE
TOP STORIES