The quite quiet Mr Ramesh
November 22, 2017 14:28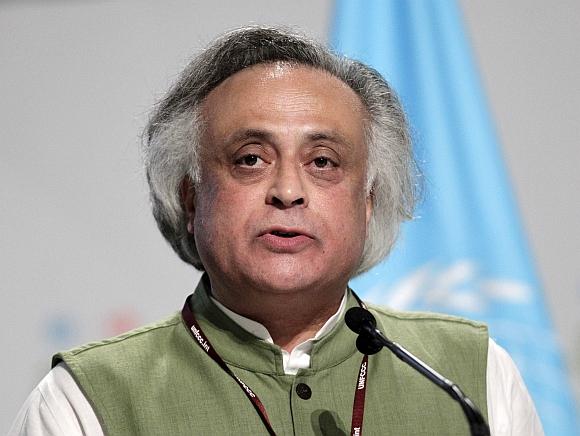 The very erudite Jairam Ramesh has tempered his comments on his party. No sarcasm, no jibes, just facts.

Speaking at the Tata Litfest 2017 on 'Remembering Indira Commemorating Her Centenary', the Congress leader said the BJP is friendlier to Mrs Indira Gandhi than her father Pandit Jawaharlal Nehru, as she was steeped in the Upanishads and Vedas.

Pandit Nehru would also do so but he was careful about his "public display of religiosity", Ramesh said.

That is a departure from his sharp criticism of his party in August when he said the Congress was facing an "existential crisis", and pitched for "a collective effort" by party leaders to "overcome" the challenges it faced from Prime Minister Narendra Modi and BJP chief Amit Shah.

Jairam has been maintaining a stoic silence since this statement and party watchers say he has fallen from grace.

There is also reason to believe that Ramesh may be out of the Ahmed Patel camp. In fact, after the Gujarat elections, if the Congress loses, Patel's political future will be in question.

« Back to LIVE
TOP STORIES